Quick links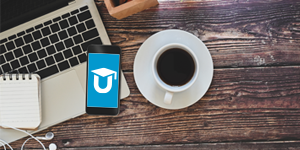 Join us Tuesday morning at 11 for our next 529 webinar.
Features and benefits of the SSGA Upromise 529 Plan
It's easy to rack up debt paying for a college education. Before the student loan bills start piling up, take steps toward preventing it. The SSGA Upromise 529 Plan is designed to give you an affordable and financially smart way to save over time. And since you have a million other things to do, we've made it easy for you to start.

Your account's assets can be used at any eligible, accredited public or private college, university or trade school in the country and abroad. And you can apply the withdrawals toward any qualified higher education expenses for undergraduate and/or graduate education.*
---
* Earnings on non-qualified withdrawals are subject to federal income tax and may be subject to a 10% federal penalty tax, as well as state and local income taxes. The availability of tax or other benefits may be contingent on meeting other requirements.