Quick links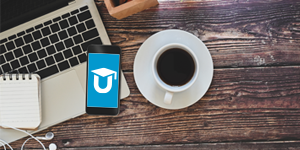 Join us Tuesday morning at 11 for our next 529 webinar.
With the SSGA Upromise 529 Plan, you invest after-tax dollars. Your investments then grow federal tax-deferred. Your withdrawals of the funds are federal tax-free, as long as you use the funds for a qualified expense.* There are estate- and gift-tax benefits too.

Tax-deferred growth. Because your earnings are free from federal income tax while they remain in your account, they can be reinvested. This allows your account to potentially grow faster than if you'd invested in a comparable taxable account.


Federal tax-free qualified withdrawals. Withdrawals used to pay for qualified higher education expenses are free from federal income tax, so more of your money can go towards college.*
Estate- and gift-tax benefits. Contribute up to $15,000 per beneficiary each year ($30,000 for married couples filing jointly) without incurring federal gift-tax consequences. You can choose to contribute up to $75,000 per child in a single year ($150,000 for married couples) and take advantage of five years' worth of tax-free gifts at one time.** (Contributions are considered completed gifts and are removed from your estate, but you, as the account owner, retain control.)
---
*Earnings on nonqualified withdrawals are subject to federal income tax and may be subject to a 10 percent federal tax penalty, as well as state and local income taxes. The availability of tax and other benefits may be contingent on meeting other requirements.
** In the event the donor does not survive the five-year period, a pro-rated amount will revert to the donor's taxable estate.