Quick links
Nevada College Savings Kick Start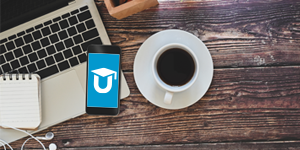 Join us Tuesday morning at 11 for our next 529 webinar.
The SSGA Upromise 529 Plan is sponsored by the Nevada State Treasurer's Office, whose mission is to help all Nevada families save for college. To achieve this mission, the SSGA Upromise 529 Plan and the state of Nevada offer special programs with more ways to save — for Nevada residents only.

Silver State Matching Grant: Qualifying applicants can receive a match on contributions made to their SSGA Upromise 529 Plan account.
Local Seminars and Events: Sometimes it's better to hear firsthand about saving for college, so an SSGA Upromise 529 Plan representative makes visits across the state to spread the word.
Nevada College Kick Start: This visionary pilot program establishes College Kick Start account with an initial deposit of $50, in the name of each kindergartener enrolled in a public school in Nevada.
No annual account fee: The plan's $20 annual account fee is waived for account owners and/or beneficiaries who are Nevada residents.