Quick links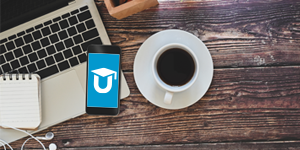 Join us Tuesday morning at 11 for our next 529 webinar.
Here are some online sources of information about college costs, savings plans, and other related topics.
College Access
http://www.going2college.org/

A smart planning source for life after high school. The comprehensive site includes information about finding a college, college and career planning, and paying for college.
College Board
www.collegeboard.com

A not-for-profit membership association whose mission is to connect students to college success and opportunity.
College Savings Plans Network
www.collegesavings.org

Information about college savings programs.
FinAid
www.finaid.org

A comprehensive source of student financial aid information, advice, and tools.
Jump$tart
www.jumpstart.org

Organization that seeks to improve the personal financial literacy of students in kindergarten through college. This site offers partnership information as well as financial literacy tools and materials.
School and Campus Code Search
www.fafsa.ed.gov

This link provides access to the U.S. Department of Education's database of federal school and campus codes and lists Title IV eligibility status for eligible institutions. Only Title IV-eligible schools can be used for qualified distributions.
Savingforcollege.com
www.savingforcollege.com

A good source of information on a range of college savings-related topics, including 529 basics, comparisons of types of plans, and how to save for college.
The College Savings Foundation (CSF)
www.collegesavingsfoundation.org
A not-for-profit organization that works with public policy makers and the financial services industry in support of education savings programs. The site contains research papers and industry data dealing with 529 plans.
---
This website contains links to other websites as a convenience to users. Neither the Plan, the State of Nevada, the Board of Trustees of the College Savings Plans of Nevada, nor Ascensus Broker Dealer Services, LLC. and its affiliates, endorses or takes any responsibility for any such website or for any information contained therein, except, in each case, with respect to their own websites.