Quick links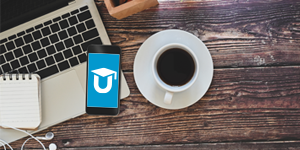 Join us Tuesday morning at 11 for our next 529 webinar.
How much should I save?
Saving for college may be a challenge, but if you don't know where you're headed financially, you won't know how close you are to achieving or reaching your goals. Here is a great tool that can help you: The College Financing PlannerTM
This first-of-its-kind tool helps families understand what's really involved in making a plan for financing higher education.
The College Financing Planner is designed to help students and families start a financial plan for college by creating a customized step-by-step strategy that lets you build a plan to save or pay for college. It also shows you how small changes now can affect savings in the future. Plus, as your circumstances change, you can return and edit your plan to help stay on track.
Start a Path
Whether college is years away or coming soon, the College Financing Planner will put you on the path to successfully save or pay for college.
Build A Plan
Search for college costs to build a plan to reach a specific savings goal, or figure out how to pay for expenses using savings, scholarships, grants, and loans.
See it Through
After successfully building a plan, you can put it into action. Then log in to review and edit your plan at any time.;

Find out how saving more now may reduce borrowing in the future. Just click here. (Note: You will be leaving this website.)