Quick links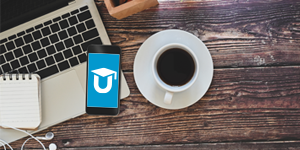 Join us Tuesday morning at 11 for our next 529 webinar.
What is a 529 plan?
529 plans were established to help families save money for post-secondary or higher education that can be used at schools across the country. The name "529" refers to the Internal Revenue Code section that allows the establishment of this type of college saving investment vehicle. With the many attractive features and benefits they offer, 529 plans have become one of the most popular ways to save for college.
What are the benefits of a 529 plan?
Tax-deferred investment growth and withdrawals that are free from federal and state taxes when used for qualified higher education expenses*
Professional investment management
Control over how assets are used
Gift- and estate-tax benefits
Qualified expenses that include tuition, some fees, books, and certain room and board costs
What impact does a 529 plan have on financial aid?
Participation in a 529 college savings plan does not limit a student's receipt of merit-based financial aid, including academic or athletic scholarships. While a 529 account could potentially impact needs-based financial aid, remember that most needs-based financial aid that is awarded is actually in the form of loans that must be repaid rather than grants. While many parents and grandparents are often concerned about this issue, a 529 plan may help reduce the amount of debt a student has to take on in the form of loans.

A 529 account owned by a parent for a dependent (the student) is reported on FAFSA as a parental asset, which is assessed at a maximum of 5.64 percent. Non-529 student assets (e.g., UGMA/UTMA accounts) are assessed at the higher rate of 20 percent.
---
*Earnings on nonqualified withdrawals are subject to federal income tax and may be subject to a 10 percent federal penalty tax, as well as state and local income taxes. The availability of tax or other benefits may be contingent upon meeting other requirements.