Quick links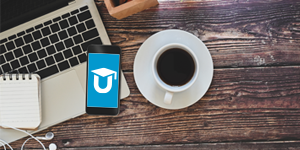 Join us Tuesday morning at 11 for our next 529 webinar.
Saving for college is easier when you have help
Ugift is an easy, free-to-use service that lets family and friends make the meaningful gift of money into your SSGA Upromise 529 Plan account. Saving for college can take a village, and Ugift makes it easy to get help from your network of family and friends. Instead of giving toys, clothes or other traditional gifts that a child will outgrow, gift givers get the satisfaction of knowing that their generosity can make a lasting impression.

Hassle-free: Gift contributions can be made online or by check. The contributions are coded to go into your SSGA Upromise 529 Plan account, so there's no extra paperwork for you.
Secure: Unlike many other gifting programs, gift givers don't have to join, register or pay a service fee.
Popular: Thousands of families around the country have already received millions of dollars in contributions through Ugift.
How does Ugift work?
After you open an SSGA Upromise 529 Plan account, you can opt in to Ugift at any time through your online account access area. Once opted in, you will be given a unique Ugift code specific to your account's beneficiary. You can then share your Ugift code with family and friends.

You can share your code any way you want – through Ugift's email invitation feature, over the phone, in person, on social networks, printed invitations, etc. You could even find a way to reach beyond your own personal network and harness the power of crowdsourcing. Your invitation can be tied to a specific occasion, or just a general appeal for help. Need ideas? Find them at Ugift529.com.

Once your family and friends have your Ugift code in hand, they can use it to make their gift contribution at Ugift529.com whenever they want. The code is valid for the life of your account, but you can opt out of Ugift at any time.

Learn more about Ugift
Want to give the gift of college savings?
With Ugift, you can give a truly meaningful gift: money towards a student's SSGA Upromise 529 Plan account. This convenient service lets you contribute to a student's 529 college savings plan account with a unique code. Ugift codes have to be initiated by the 529 plan account owner. If you want to use Ugift to give college savings, reach out to the child's parent or guardian to ask them if they have an account. If so, they can log in to their account to get a Ugift code and share it with you. Once you have the code, visit Ugift529.com where you can:

Give your gift at any time
Transfer money easily and securely
Contribute online or by mail
If you'd like to use Ugift to receive gift contributions for your own beneficiary, open your own SSGA Upromise 529 Plan account.

Learn more about Ugift.