Quick links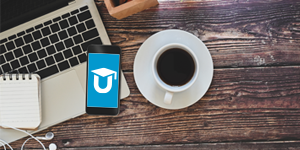 Join us Tuesday morning at 11 for our next 529 webinar.

Upromise® is a free service that helps families save for college. Upromise provides unique opportunities for members to earn cash back rewards for everyday activities such as shopping, dining, paying with the Upromise® Mastercard® and more. Rewards are automatically deposited as contributions to your SSGA Upromise 529 Plan account when you reach $50 in rewards.

Join Upromise for free today:

Earn $5.29 in bonus rewards when you open a new Upromise account.
Earn an additional $25 in bonus rewards when you link your first SSGA Upromise 529 Plan account.
Earn additional rewards continuously by shopping online through Upromise.com and dining at over 10,000 restaurants nationwide.
Earn cash back rewards on every purchase with the Upromise Mastercard.
Learn more at Upromise.com. It's fast, easy, and secure.
Upromise is an optional program offered by Upromise, LLC, is separate from the SSGA Upromise 529 Plan, and is not affiliated with the State of Nevada. Terms and conditions apply to the Upromise program. Participating companies, contribution levels, and terms and conditions are subject to change at any time without notice. Transfers from Upromise to a SSGA Upromise 529 Plan account are subject to a $50 minimum.
The Upromise Mastercard is issued by Barclays Bank Delaware (Barclays) pursuant to a license from Mastercard International Incorporated. Mastercard, World Mastercard and World Elite Mastercard are registered trademarks, and the circles design is a trademark of Mastercard International Incorporated.
© 2022 Barclays Bank Delaware, PO Box 8801, Wilmington, DE 19801, Member FDIC.
Upromise and the Upromise logo are registered service marks of Upromise, LLC.